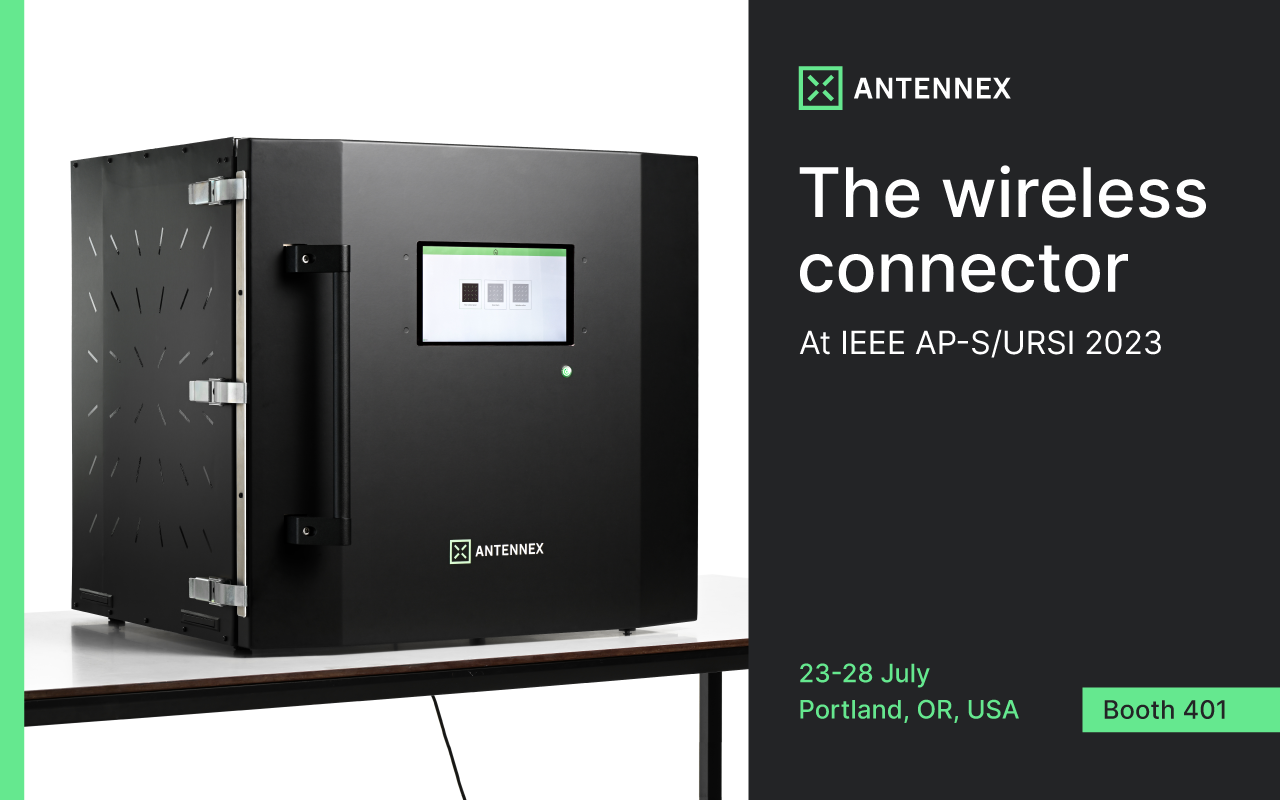 ANTENNEX is exhibiting at the IEEE AP-S/URSI 2023 conference on July 25th and 26th. Visit Booth 401 for a live demonstration of The Wireless Connector with a 60 GHz phased-array module.
Activities during the conference and tradeshow:
Wednesday, 26 July, 10:00 – 10:45
Exhibitor demonstration at tradeshow floor, Ultra-fast over-the-air measurements of integrated antenna systems with the ANTENNEX wireless connector at E-band, by Anouk Hubrechsen
Tuesday, 25 Jul, 10:20 – 10:40
TU-UD.1A.7, Over-the-Air Noise Figure Measurement in a Reverberation Chamber for Low-Noise Devices, by Tim Stek.